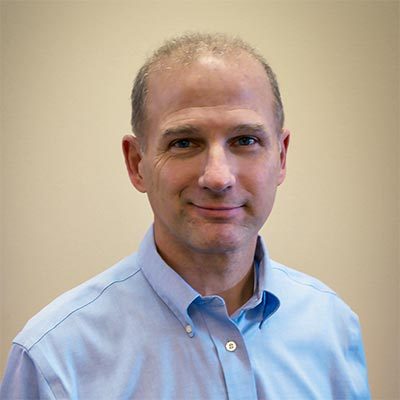 Chiropractor
Gary Sclabassi D.C.
"I chose to become a Doctor of Chiropractic because of a back injury I suffered in college. After the initial pain relief I received with chiropractic, I came to understand the importance chiropractic care which emphasized natural health care. Chiropractic corrects the underlying cause of problems without the use of drugs or surgery, which only hide the pain or problem."
Since 1994, Dr. Gary Sclabassi has helped thousands of patients with back and neck pain, and sports injuries regain their health and is committed to promoting optimal health and well being of his patients. Dr. Gary Sclabassi uses a "whole person approach", which means looking for underlying causes of any nerve interference (which may or may not be causing symptoms at the time) and make whatever treatment and lifestyle adjustments that would restore the conditions for normal function and pain relief.
Using this unique approach, Dr. Gary Sclabassi is able to help you to accelerate and/or maintain your journey to good health. Our goal is to provide quality, comprehensive chiropractic care to all of our patients in an atmosphere that is comfortable and relaxed. We strive to understand your concerns and minimize discomfort or inconvenience. My staff and I welcome your calls regarding any questions you may have about your chiropractic care. We want you to reach a higher level of health, and we'll do everything we can to work with you in achieving that goal.
---
Education:
Graduate of Michigan State University in Biological Sciences, Graduate of Palmer University of Chiropractic in Davenport, Iowa
Certified Personal Trainer, National Academy of Sports Medicine, Certified in Functional Medicine, Functional Medicine University
Completing post graduate programs in Sports Medicine, Certified in Spinal MRI interpretation - University at Buffalo School of Medicine and Biomedical Sciences
---
Honors:
Board Certified Chiropractic Physician
Member of Michigan Association of Chiropractic - chiromi.com
Veterans Administration of Ann Arbor Credentialed Physician
Oakland Southfield Physician Organization Member
Team Chiropractor for Milford Wrestling Team
2013 / 2014 / 2015 / 2016/ 2017/ 2018/ 2019 multi-year Hour Detroit Magazine - Top Doc Award
2009 Business Person of the Year Award, Commerce Twp. Michigan, for treating firefighters and police officers of Commerce and Walled Lake
Chiropractor
William Alexander D.C.
"As a young man I was active in athletics, playing many different sports. Along with a well-balanced diet and countless hours of training, I frequented a chiropractor regularly to keep my spine and nervous system operating at its best. My chiropractor played a pivotal role in optimizing my overall health and performance on the field. So much so, I decided to follow in his footsteps. I am privileged to now also have the opportunity to positively affect the lives of people in my community through my service as a chiropractor."
Dr. Alexander is a compassionate chiropractic physician with advanced training in research, evidence based healthcare, and neurology. Upon completion of his doctorate degree, he held the position as a research clinician in the most highly-funded chiropractic research center in the U.S. (Palmer Center for Chiropractic Research). During that time he collaborated with leading chiropractic experts in the development and conduction of government funded research studies, coauthored publications, and obtained a master's degree in clinical research. Dr. Alexander prides himself in providing quality care for his patients, guided by the most recent scientific evidence.
---
Education
2013 Palmer University of Chiropractic graduate.
Master's of Science: Clinical Research
---
Honors
Board Certified Chiropractic Physician
Board eligible diplomate of the American Chiropractic Neurology Board (DACNB)
Member - Michigan Association of Chiropractic - chiromi.com
Clinical Research Fellow, Palmer College of Chiropractic, Davenport, IA
OFFICE HOURS
---
Monday
8:00am - 1:00pm
2:00pm - 6:00pm
---
Tuesday
1:00pm - 6:30pm
---
Wednesday
8:00am - 1:00pm
2:00pm - 6:00pm
---
Thursday
Closed
---
Friday
8:00am - 1:00pm
2:00pm - 6:00pm
---
Saturday
8:00am - 12:00pm